Solution to Tail-end Problem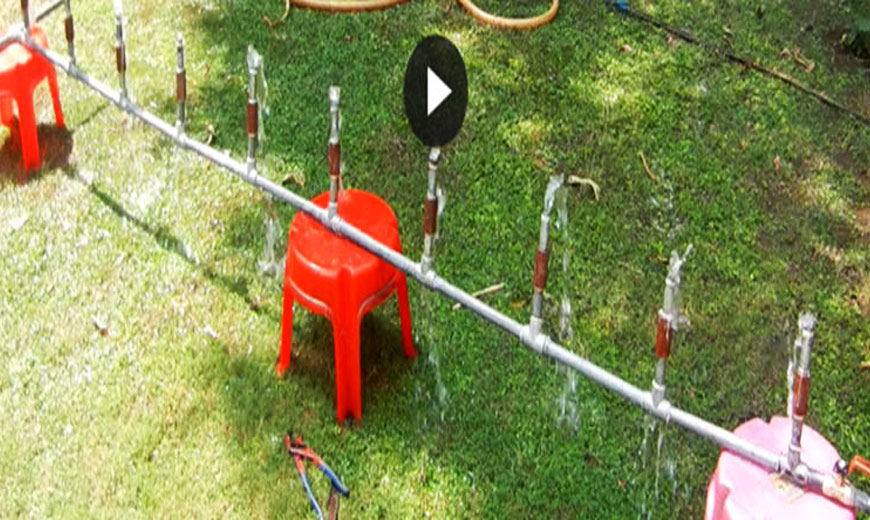 It is very common to see, that in a colony or area; plots which are near to the water supply point (UGR- Under Ground Reservoir) get maximum water; whereas plots which are at a distance from water supply point get minimum or no water, during water supply periods. Such problem, in a water distribution network is known as 'tail-end problem'.
This 'tail-end problem' exists everywhere i.e. in every dwelling unit or in a colony or area.
At present, to solve, this problem none of the proven method or technology is available. However, to handle this problem a hit & trial method like reduction in 'nozzle-sizes' or water pumping/boosting based on SCADA, a computer based system, is being used.
Present device, has potential to solve 'tail-end problem' problem in a very efficient manner. To solve this problem, present device is needed to be installed at the beginning of every distributary line.
Use of present device has following benefits:
That water pressure in water main will not reduce to 'zero' but a sufficient amount of residual pressure will always remain present in the main line; which would results in availability of water in all distributary lines, in equal proportions, during entire supply period;
As sufficient residual pressure would always remain available in the water main; no contaminants from outside (of water main) would get entry into the water main and thus contamination of potable water is avoided;
We can easily use water pumps to boost water pressure in various distributary lines, independently, because such an act would not affect to water pressure in water main, as it was previously affecting it very miserably.
If sufficient water pressure is available till a user end, then this device can easily be used to arrest illegal water withdrawal, by using mono-block pumps (by individual consumer) from water lines.